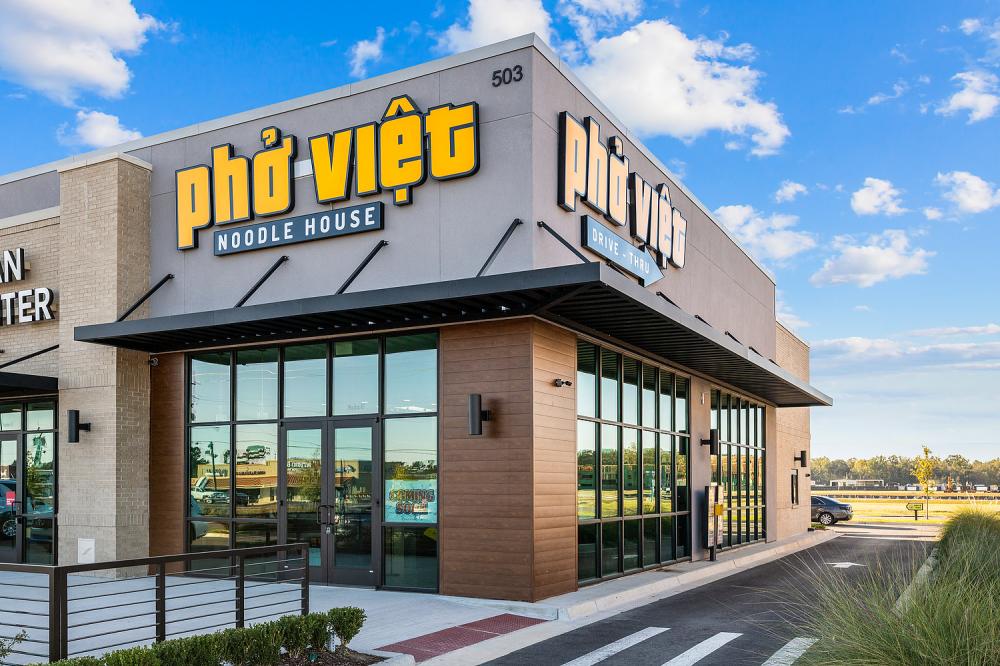 Pho Viet Express Noodle House
Spencer's Contracting was selected as the general contractor to build out the interior suite for a new fast-casual restaurant at Heritage Crossing in Gonzales, LA. The suite is 1600 sq. ft. of a retail storefront that we added a full kitchen, prep area, walk-in coolers, service bar, cabinetry, and dining area. We added a drive-thru along the side of the restaurant for express pick-up. As you enter the restaurant you get a sense of the carefully planned décor and design that is as unique and appealing as the food they serve. It is our belief that this restaurant will be a popular eatery for the folks around Gonzales for the great food and the appealing environment.
---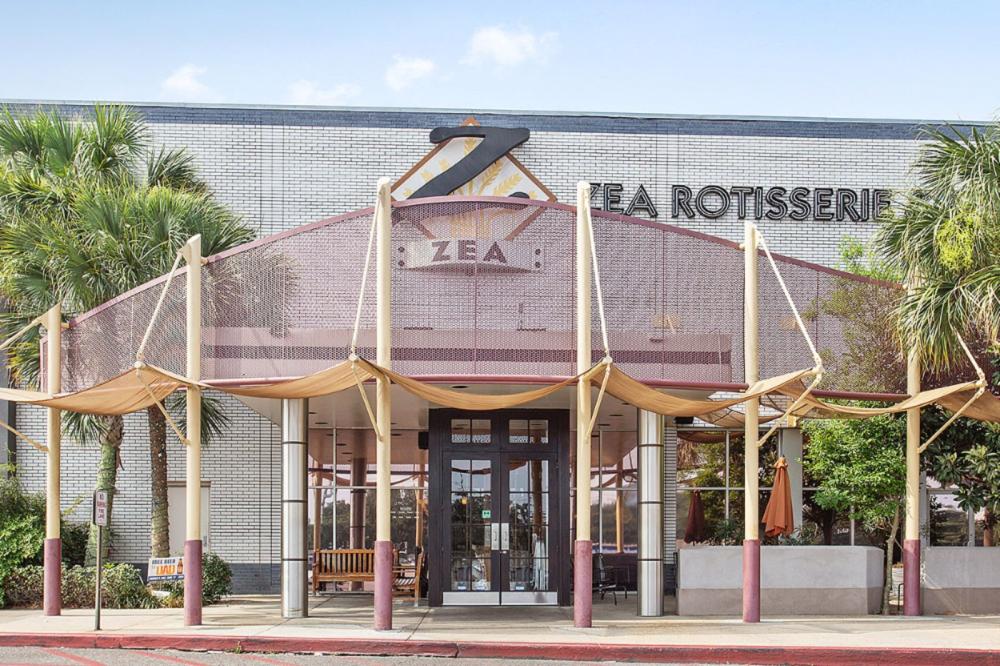 Zea's
The established restaurant was experiencing new competition nearby, so renovation and upgrades were due. Since Zea's could not close down during renovation, our crews worked overnight from 10pm until morning and remodeled the restaurant section by section until completion. We upgraded booths and tables, added private dining walls, repainted throughout and added new flooring, lighting, and wall décor. It took us approximately 30 nights to complete the transformation which resulted in an increase of sales and popularity among guests.

---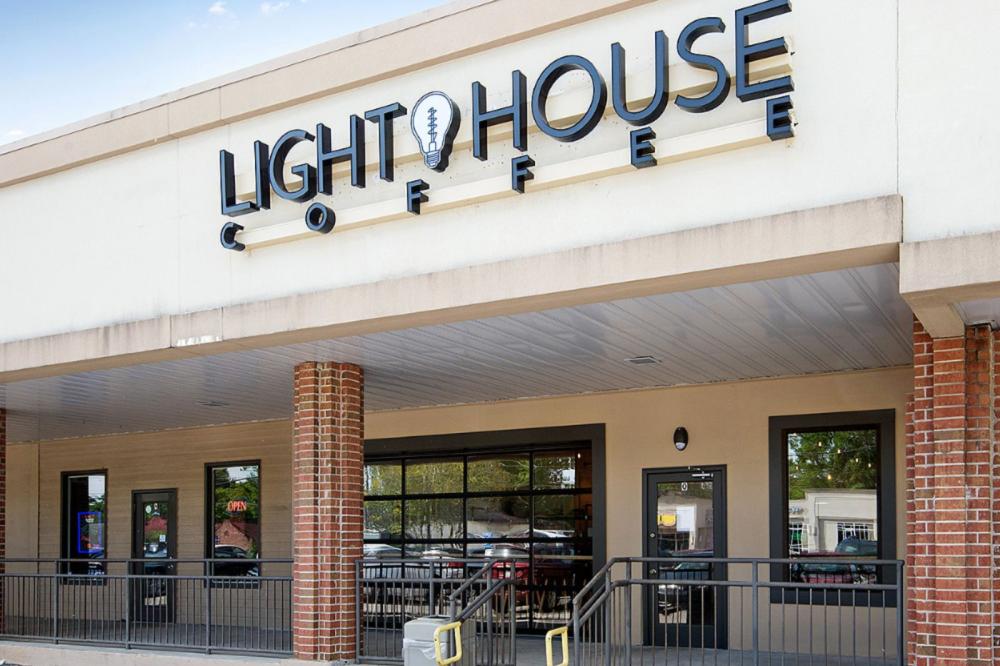 Lighthouse Coffee
Formerly a Dollar Tree, the vision was to create a warm but "cool" and trendy coffee shop and café. We started by gutting the interior to rebuild it from scratch. We cut concrete for new plumbing to accommodate adding 2 new ADA compliant restrooms, a small prep kitchen and a service bar. We added new electrical, plumbing, and upgraded the existing HVAC system and installed new front of house cabinetry and countertops and installed equipment. The storefront was reconfigured to allow for a large glass overhead door that could be raised for an open-air café feel.


---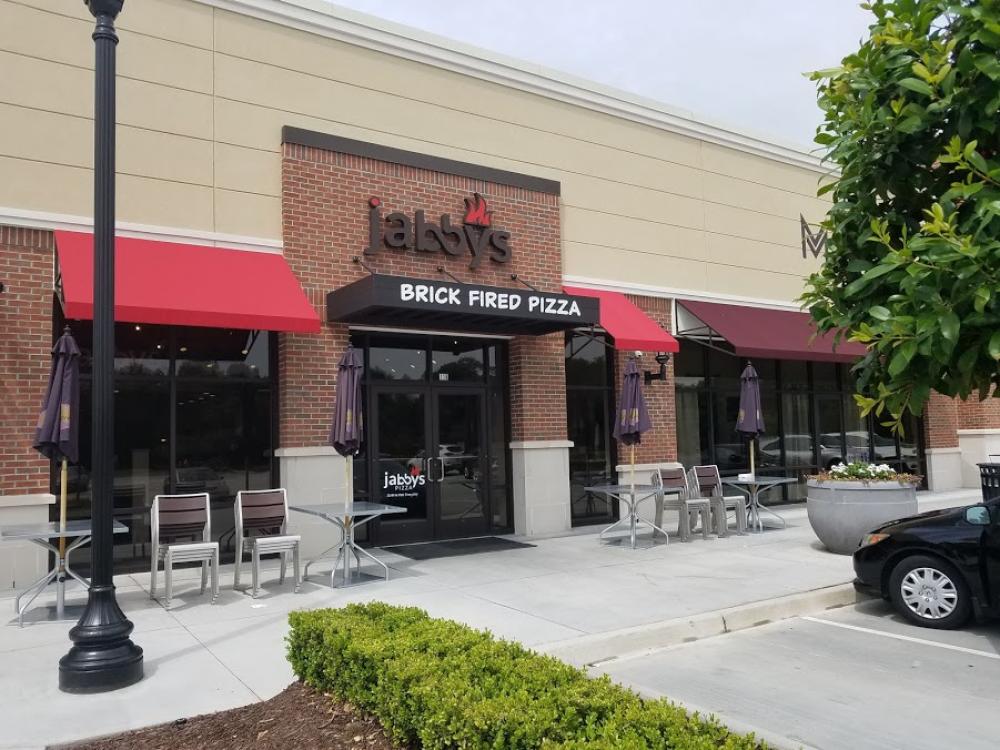 Jabby's Pizza
We started with an empty steel frame building and proceeded to cut out concrete to install the foundation for a 7,000 lb. custom stone fire pizza oven. We then installed all new plumbing, electrical, and HVAC systems. Finally, we framed walls and soffits to create the restaurant space and added the final touches, transforming the space from an empty shell to a fully functioning restaurant ready for business in 74 days.

---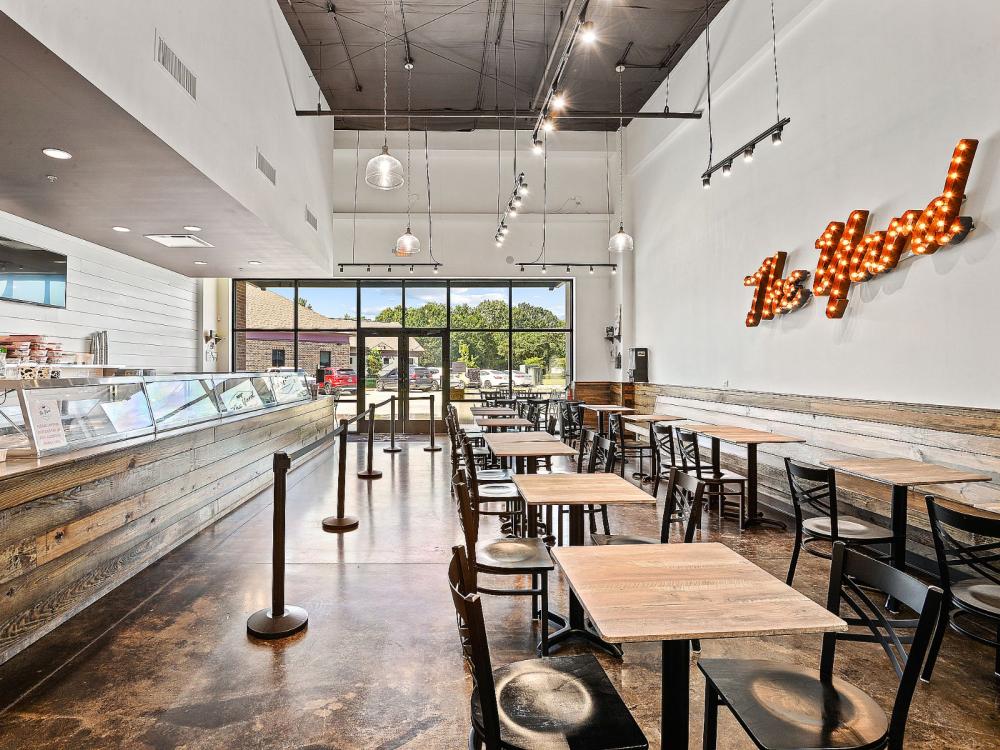 The Yard Milkshake Bar
We started with a "vanilla box" and a vision. The space had no bathroom, no hvac, no electrical panel- a true canvas for us!

We cut concrete for plumbing and installed two ADA compliant restrooms, stained concrete flooring throughout, added interior wall framing and sheetrock, installed all electrical and lighting and fixtures, all plumbing and plumbing fixtures, and all HVAC equipment and duct work. We also added solid wood banquet seating and shiplap wall trim throughout the dining area with acoustical grid, added ceiling tile in the back of house areas, painted the upper tall ceilings in the dining area- and much more! We think the result is pretty sweet!

---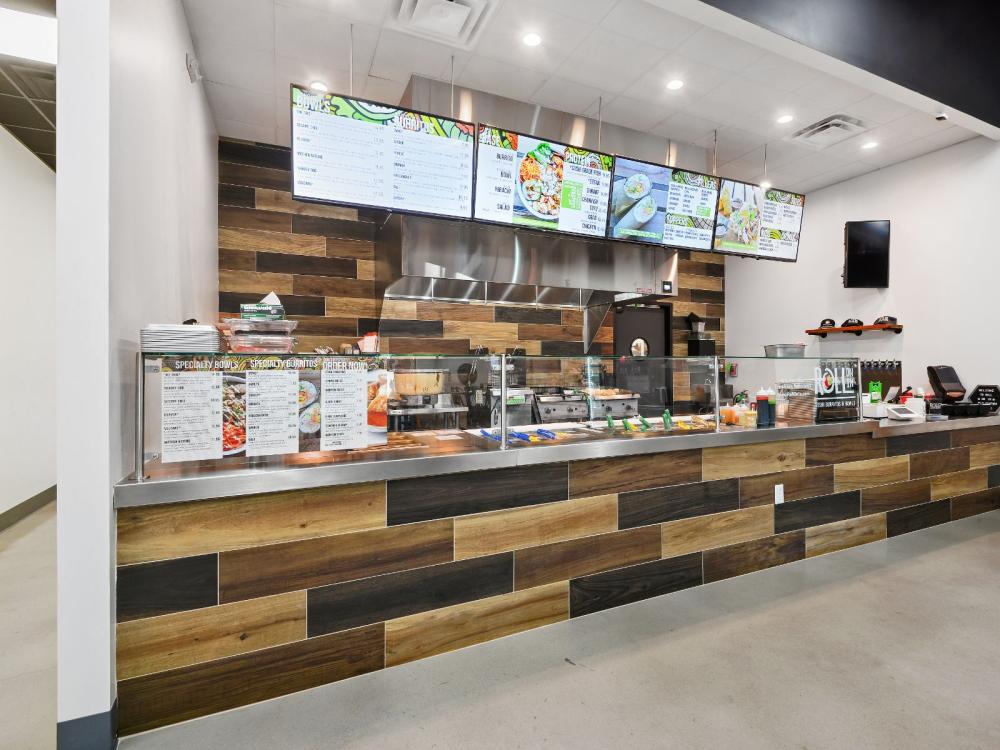 Buzzed Bull Creamery / Roll On In
We started with a "grey shell"; a steel building with walls and roofing, and turned it into a duel restaurant concept. On the left side of the building: is an Asian fusion restaurant; on the right side: Buzzed Bull Creamery with a specialty in alcohol-infused ice cream and shakes. We built all the interior and dining areas, bathrooms, kitchen, prep areas, and two points of sale and service counter areas. We brought power to the suite and installed all new HVAC systems and plumbing systems, as well as the kitchen hood installation over the cooking areas. We installed a grease trap in the floor with access panels for service to this equipment. We stained and sealed the concrete throughout and finished it off with storefront glass entry doors!
---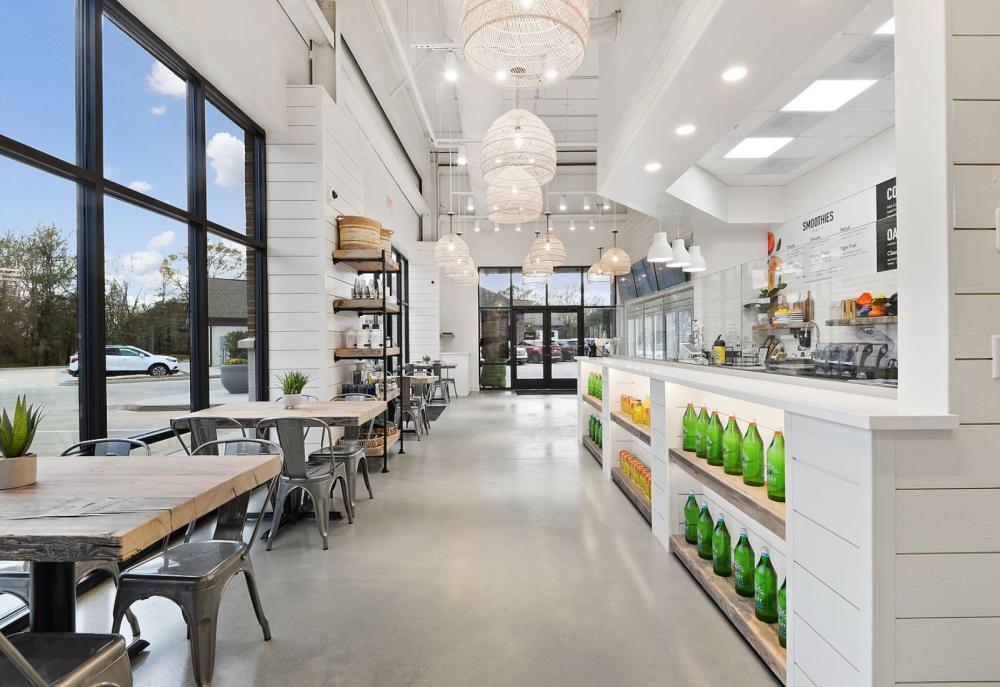 Clean Creations
This space started as a grey, steel building. Now, it's the home of an expanding meal planning and meal delivery business and over-the-counter meal pick-up and dining area. We built all the interior and dining areas, bathrooms, kitchen and prep areas and a point of sale and service counter. We brought power to the suite and installed all new HVAC systems and plumbing systems. Although it is a relatively small space, we were able to make good use out of any additional storage space. It was the owner's design and vision coupled with our craftsmanship and knowledge that allowed this project to come together beautifully.